All the Below Features are
FREE
with all our Hosting Plans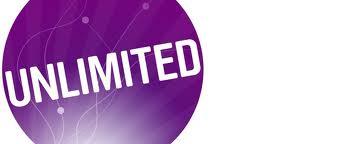 - Disk Space
- Bandwidth
- Emails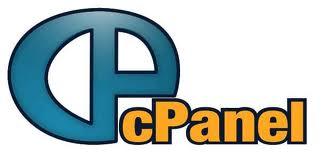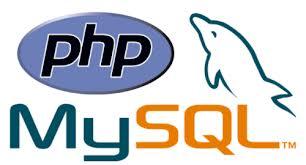 GridHoster.com is one of the leading hosting company on internet. Our web hosting plans are complete, you get unlimited webspace, unlimited bandwidth, unimited MySql databases, Unlimited E-Mail accounts. Make your website in few clicks, no web design knowledge needed to use it. You get more than 1000+ Professional Web Sites Templates and 500+ free php scripts which you can install in few clicks, Applications like Wordpress, Drupal, Mambo, phpBB Forum and lot more. We provide 24x7 support. Above all this we provide 30 day money back guarantee using which if you are not satisfied with our service you can get full refund of your amount. So what are you waiting for, just sign up now and get you account activated and setup instantly.
Easy Web Site Builder


1000+ High Impact ,Ready Professional Website Templates present for FREE !!
15 New Templates are added and updated to Site Builder Monthly.
All GridHoster.com Web Hosting Packages comes with RVSiteBuilder Pro - an advanced website builder that is so easy to use - anybody can make a professional grade website now in just 5 minutes! All you have to do is answer a few questions, choose your category and style, then pick a design ... our SiteBuilder will smartly create the appropriate pages and images to match your category and style, all in about 5 minutes!

cPanel Control Panel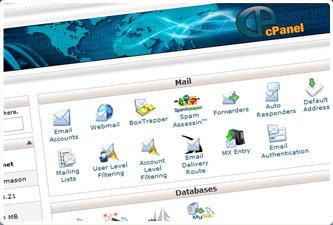 The cPanel Control Panel makes life easier for the website owners they serve. It offers easy-to-use, powerful tools that perform essential tasks quickly, easily, and reliably
cPanel is designed for your clients who will manage their account through it. It simplifies tasks such as: Uploading and managing web pages, Creating email accounts, Installing web-based applications like blogs, shopping carts, and forums, Backing up data, Protecting a site's content and bandwidth from abuse, Generating and viewing statistics about visitors, and Reviewing error logs to locate broken links and other problems.

Fantastico De Luxe & Softaculous
Fantastico De Luxe & Softaculous are the leading autoinstallers for cPanel servers. they provide more than one million end users the ability to quickly install dozens of the leading open source content management systems into their web space.
The Following scripts can be autoinstalled using Fantastico De Luxe & Softaculous. Installation procedure takes seconds and can be performed by novices without the need of setting up MySQL databases, importing structure, chmoding files and without the need of other tasks usually associated with installations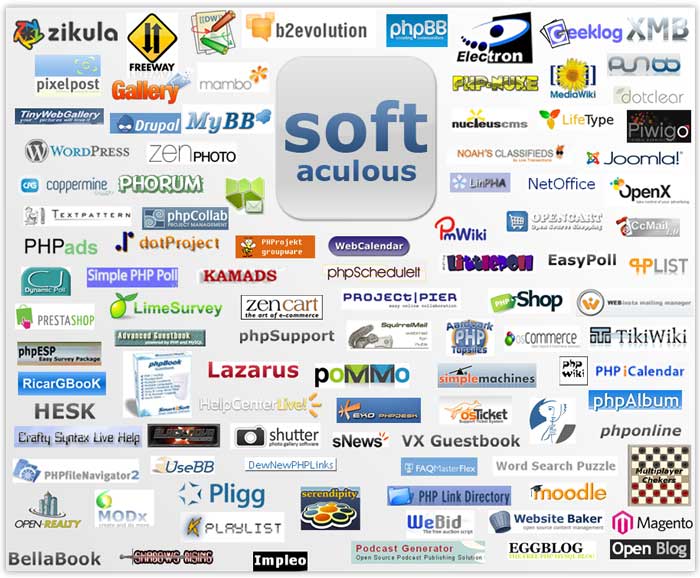 Blogs: b2evolution, Nucleus, WordPress - Classifieds: Noah's Classifieds - Portals/CMS: Drupal, Geeklog, Joomla, Mambo Open Source, PHP-Nuke, phpWCMS, phpWebSite, Siteframe, TikiWiki CMS/Groupware, Typo3, Xoops, Zikula - Customer Support: Crafty Syntax Live Help, Help Center Live, osTicket, PerlDesk, PHP Support Tickets, Support Logic Helpdesk, Support Services Manager - Discussion Boards: phpBB, SMF - ECommerce: CubeCart, OS Commerce, Zen Cart - Mailing List: PHPlist - Polls and Surveys: Advanced Poll, LimeSurvey, phpESP - Project Management: PHProjekt, dotProject - FAQ: FAQMasterFlex - Hosting Billing: AccountLab Plus, phpCOIN WHCMS, HostBill - Other Scripts: Dew-NewPHPLinks, Moodle, Open-Realty, phpAdsNew, PHPauction, phpFormGenerator, WebCalendar - Site Builders: Soholaunch Pro Edition, Templates Express - Wiki: PhpWiki - Image Galleries: 4images Gallery, Coppermine Photo Gallery, Gallery